HY-LITE ALUMINUM
HY-LITE is an innovative composite material made up of two thin sheets of aluminum wrapped around a white polypropylene center. Like steel, HY-LITE can be bent, drilled, cut, milled, sliced, printed and silk screen printed, but weighs 30% less than aluminum and 65% less than steel.
HY-LITE offers both strength and flexibility and, thanks to the polypropylene center, it can be used to create a hinge effect, folding it up to 80,000 times.
HY-LITE is very recyclable. When cryogenically crushed, the aluminum and polypropylene components are easily separated and reused.
HY-LITE is printable and can be customized with relief embossing, silk screen printing and high-definition digital printing.
The HY-LITE objects can be made in different sizes, both externally and internally, according to customer's requirements. The collection is made up of original Alisea objects. These include ring binders, clipboards with pen holder and pockets for brochures, agendas, address books, CD racks, organizers and boxes – all designed to be elegant and highly durable.
Each item can be customized with logos and writing using silk screen printing, relief embossing and digital printing, even for small quantities.
All the HY-LITE aluminum objects are made in Italy.

Internal mechanism available with 2 or 4 rings.
Suitable for documents of different sizes.
Customizable relief embossing, silk screen printing or digital printing.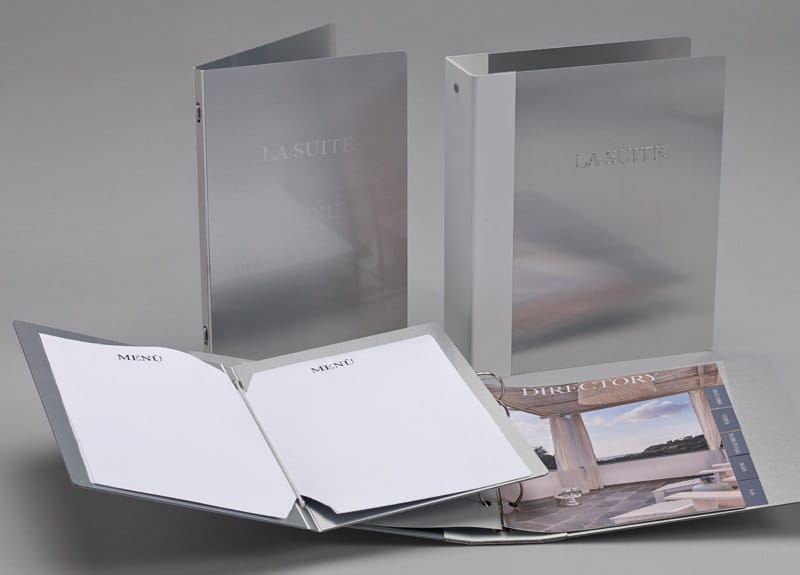 La Suite Hotel & Spa
Menu and directory binder with custom laser printing and embossing.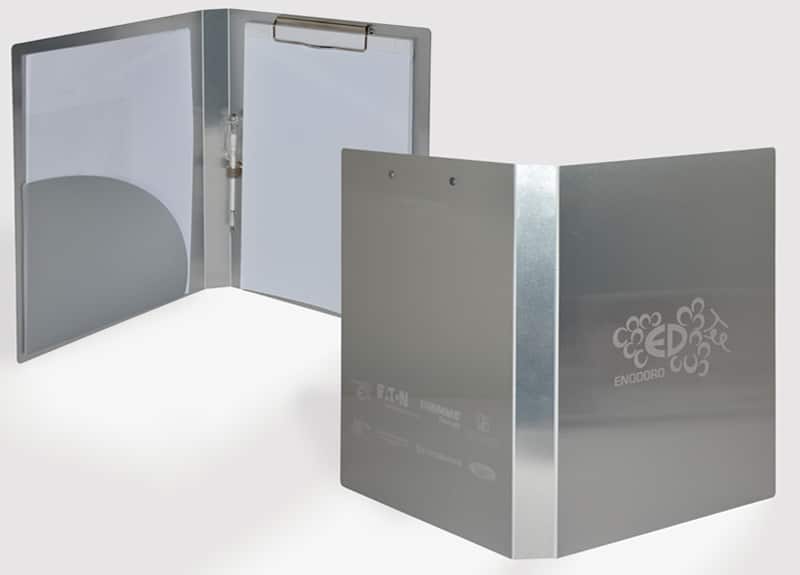 D.u.a.l. for Enodoro
In over thirty years, Enodoro has specialized in the production and marketing of machines and products for oenology and winemaking. Hy-Lite was chosen for its strength and lightness.

Inside, the clipboard can be equipped with pen loop and document pocket.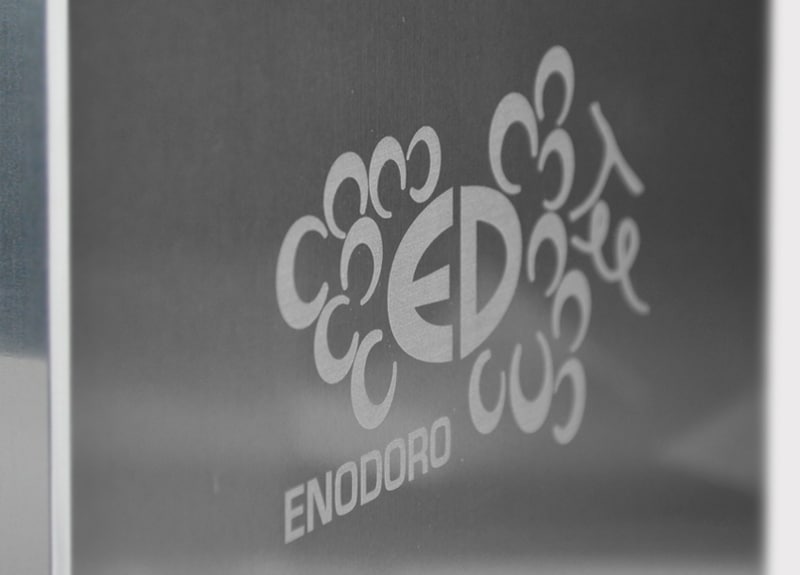 The project was directly followed by the company's communication agency, D.u.a.l. from Milan. Detail of customization, laser engraving with graphics created by the agency.

The cover flap and simple design allows you to write without the need for a table.
The lightweight and durable HY-LITE material is ideal for creating office accessories.
Customized using silk screen printing.

Stabilo
Special Hy-Lite packaging.

Box Office: a box containing 2 blocks of recycled paper, an eraser, a large pencil, a pencil sharpener and a maxi aluminum ruler.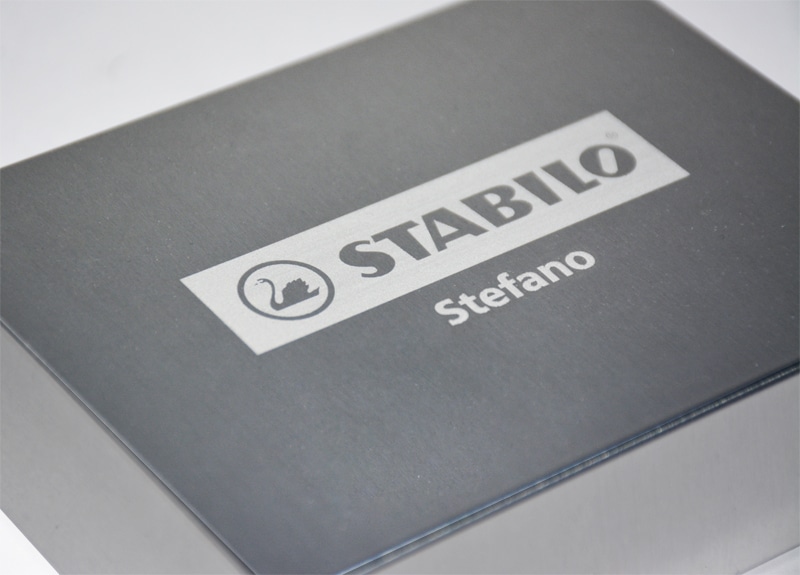 Detail of the customization. Laser engraving technique.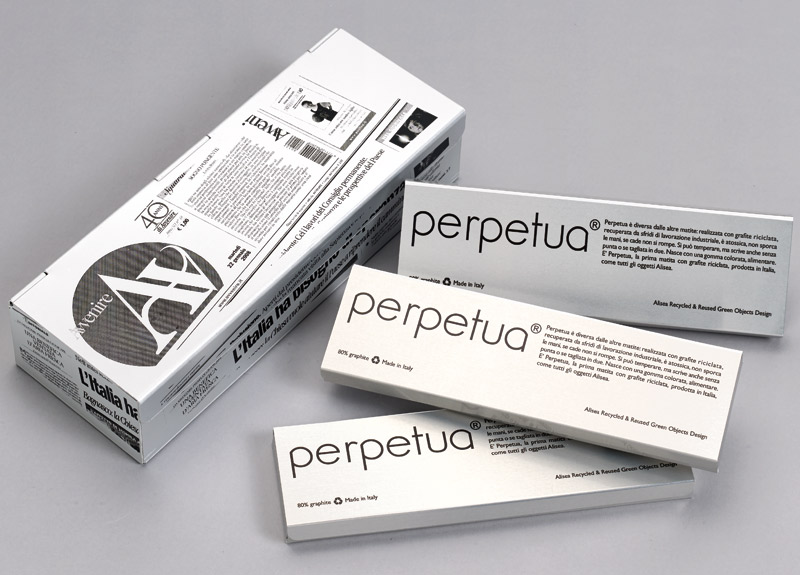 The entire surface of the packaging has been customized using silk screen printing.

Key ring La Suite Hotel & Spa
The shape is that of the leaf logo of the hotel.
Laser printing.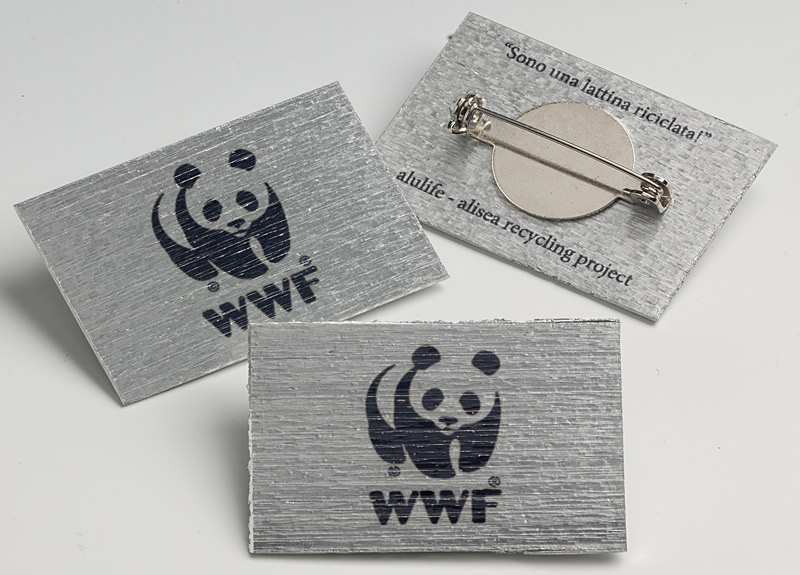 WWF Pin
Made of recycled aluminum beverage cans.
Sublimation printing.
Stainless steel, are alloys of iron and carbon, characterized by the typical mechanical properties of steel, to which is added a considerable resistance to corrosion, especially in humid air or fresh water.
This ability to resist corrosion is due to the presence in the alloy of elements that can cover the material with a thin and adherent layer of oxides, practically invisible, which protects the metal or the underlying alloy from the action of external chemical agents.
The inside steel is a high-quality stainless steel, which therefore proves to be particularly suitable for spaces where water or other liquids for food use can remain even for a long time. In fact, it has a chemical stability that ensures an almost eternal life, its unique characteristics make it resistant to corrosion due to the effect of water.
It allows high standards of product quality and durability that can satisfy even the most demanding customer.
It is made up to 60% from scrap recovery and recycling through innovative circular economy manufacturing process.

B.evo
Bottle with 316 steel three-layer face design for the interior and 304 for the exterior face. Metallization in copper made under vacuum between the walls and both caps.
High quality silicone, without the use of glues.
Keeps drinks cold for 24 hours and warm for 12. The cap is removable for easy cleaning of the bottle.
It is made in order to facilitate the division and differentiation of all its components allowing a good recycling.
Zero waste, BPA free.
Customizable with high definition laser printing or silk-screen printing.
Available in 2 colours: yellow and orange.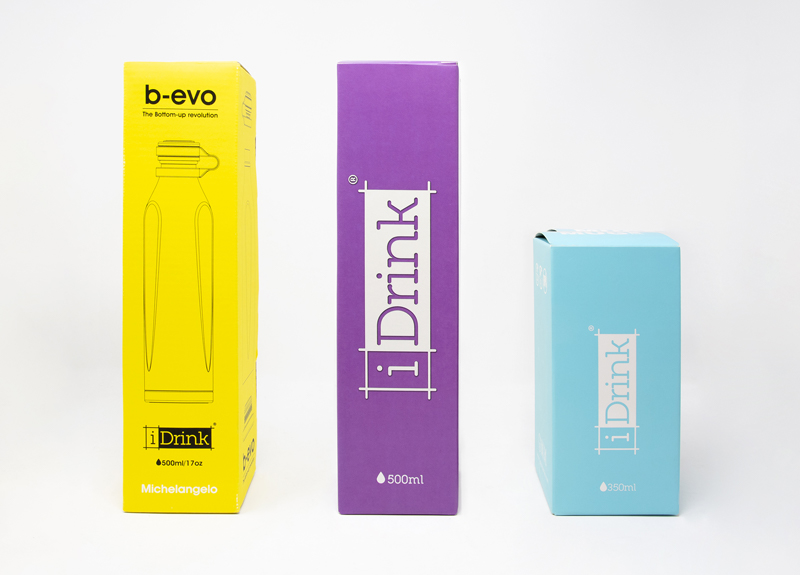 All iDrink and B.evo packaging is made incoloured cardboard that reflects the colour of the bottle it contains and shows the characteristics of the product in Italian, English, Spanish, French, Portuguese, German and Greek.

iDrink for CTA
Two-layer thermal bottle in Aisi 304 stainless steel with vacuum between the two layers. 500ml. Zero waste, BPA free.
All bottles are in compliance with EU regulations. Keeps drinks cold for 24 hours and hot for 12.
Customizable with high definition laser printing or silk-screen printing.
Available in 10 colours.

Travel Mug for ITC
Two-layers cup in AISI 304 stainless steel with vacuum between the two layers. 350 ml.
Zero waste, BPA free.
Available in 10 colours.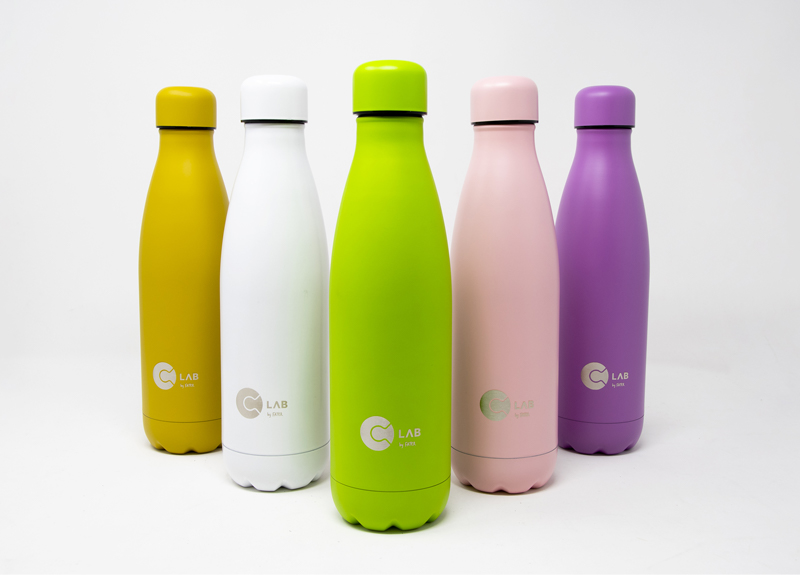 iDrink for Lines: CLab Project
ALUMINUM