WAX MATERIAL RESEARCH
Materials left over from the clients' production process are immersed in wax, which is naturally produced by bees, and create Wax Material Research.
Wax can naturally turn reused fabrics and yarns, aluminum and wood chips, recycled glass, old catalogs and advertising pages into amazing mixes and this happens each time and with any matter. Naturally mixed colorings enliven all the handmade range of furnishing accessories.
Each piece is unique and limited edition. Made in Italy, only.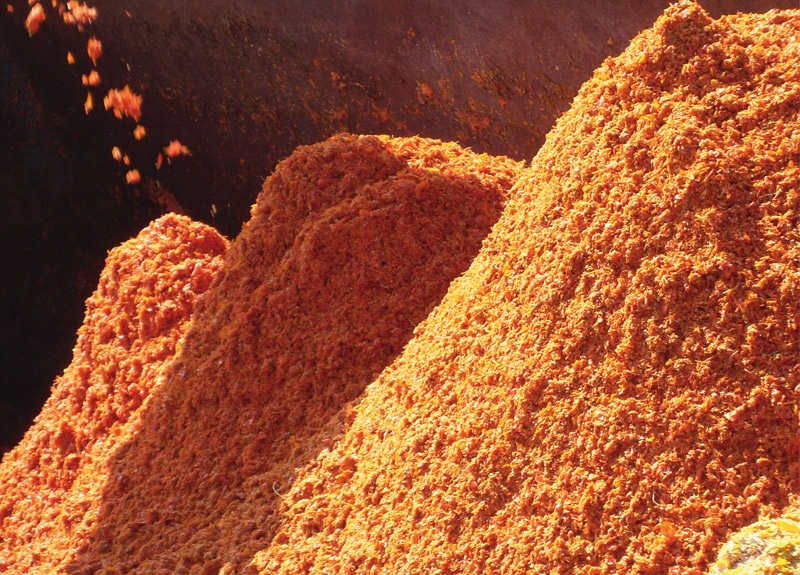 Tomato skins, a waste material for the production of the Ri-Genera range.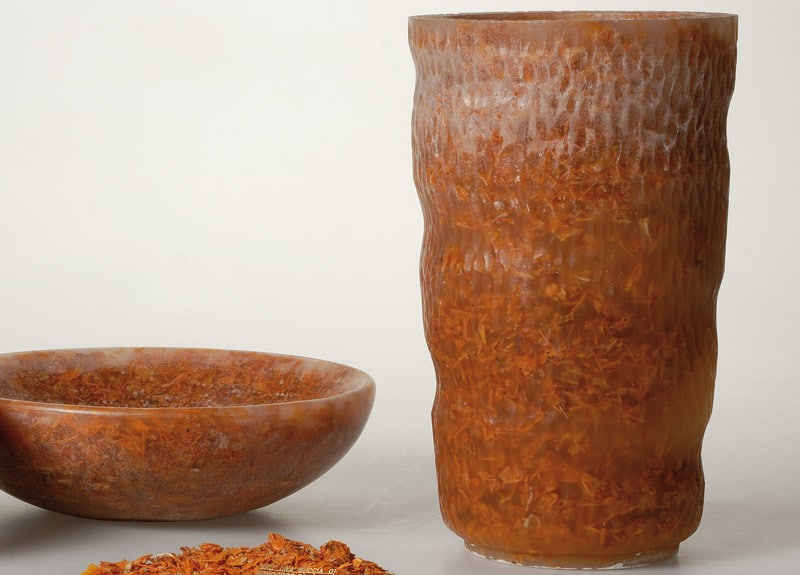 Menù is a leading company that every time comes up with useful and original ideas. It decided to combine love and respect for the environment with charming design creativeness. The Ri-Genera project is in line with the items made reusing scraps from processed tomatoes.
ORME VASE (FOOTMARKS)
brushed wax ø 18 cm (7.09 in), h 34 cm (13.39 in).
SVUOTAPENSIERI BOWL (THOUGHT-FREE)
brushed wax ø 26 cm (10.24 in), h 9 cm (3.54 in).

Miniworld used as an ergonomic pen holder.

Miniworld, scraps suppplied by the clients: copper wires, apple seeds, aluminum chips.

Saturno candle
Apple seeds, left over from agri-food processes,
and brushed wax.

Svuotapensieri bowl / Goto pen holder
Fabric scraps and brushed wax.
WAX MATERIAL RESEARCH