We started from an inevitable scrap that has to be buried underground. We created Perpetua – Pencil, 15 grams of weight where the 80% is recycled graphite, and we used it to write our history. A story that few would have imagined. A story whose main theme is innovation and eco-sustainability. A story that made us traveling across oceans, talk to people to share ideas and values, stay awake at night to find solutions, and much more, continuing to dispose in a way that for us was way more logic, by writing. And the story continues with an increasing enthusiasm, following the trait of Perpetua – The Pencil that is leading us to Rome, at the prestigious Maker Faire Rome 2015.

From October 16th to 18th 2015 "La Sapienza" University of Rome will become a real "city of the future". Maker Faire Rome is the European edition of Maker Faire, that with over 600 inventions on display in 2014 and 90,000 visitors, is the largest world exhibition after the americans "Bay Area" and "New York".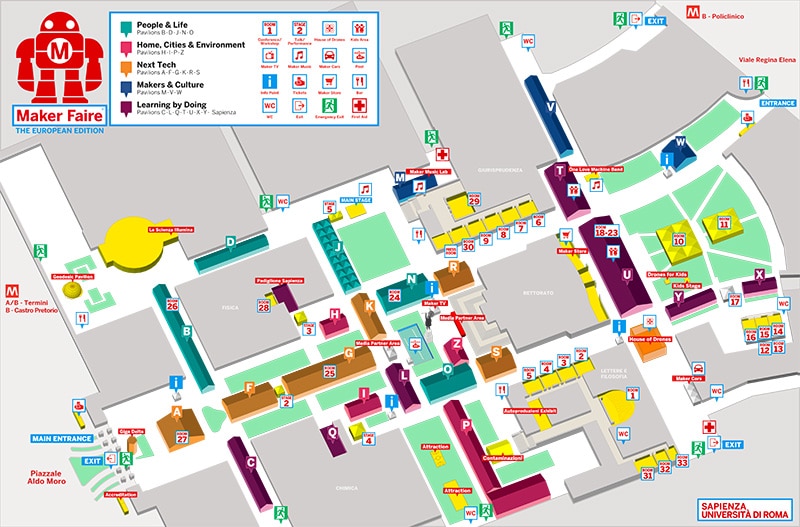 The keywords of the Maker Faire are: meeting, discussion, training, entertainment and interaction. It is a trade show that combines science, science fiction, technology, entertainment, business and creates something entirely new. Maker Faire is an event created to meet an audience of all ages who want to know better and experience the makers inventions, inventions that arise from the desire to solve big and small problems of everyday life.
This year, after the successful 2013 and 2014 editions, hundreds of inventions and attractions from 65 nations are awaited. The program includes: live performances, panels, workshops, seminars, conferences and many surprises especially for children: for them will be reserved a special Kids area, expanded this year given to the success of previous editions.
Perpetua Partner di Maker Faire 2015  
Stand Perpetua-We Had To invent it , Padiglione P-28, Università La Sapienza ,Roma
TALK : "The Value of Wastes: don't call them scraps"  
 Saturday 17th October from 4.45pm to 5.15pm  · STAGE 3
 Sunday 18th October from 3.00pm to 3.30pm ROOM 24 pad.N