A message for the 7 state leaders of the most developed nations of the planet that talks about innovation, sustainability, design and Made in Italy. The Communicating Objects of Alisea for the G7 Italy and G7 Taormina.
It's a message about design and innovation, circular economy and attention to the Planet and its people, that which the Italian Presidency in the G7 wanted to send to the leaders of the most developed powers in the world and to the international delegations in the occasion of the G7 Italy.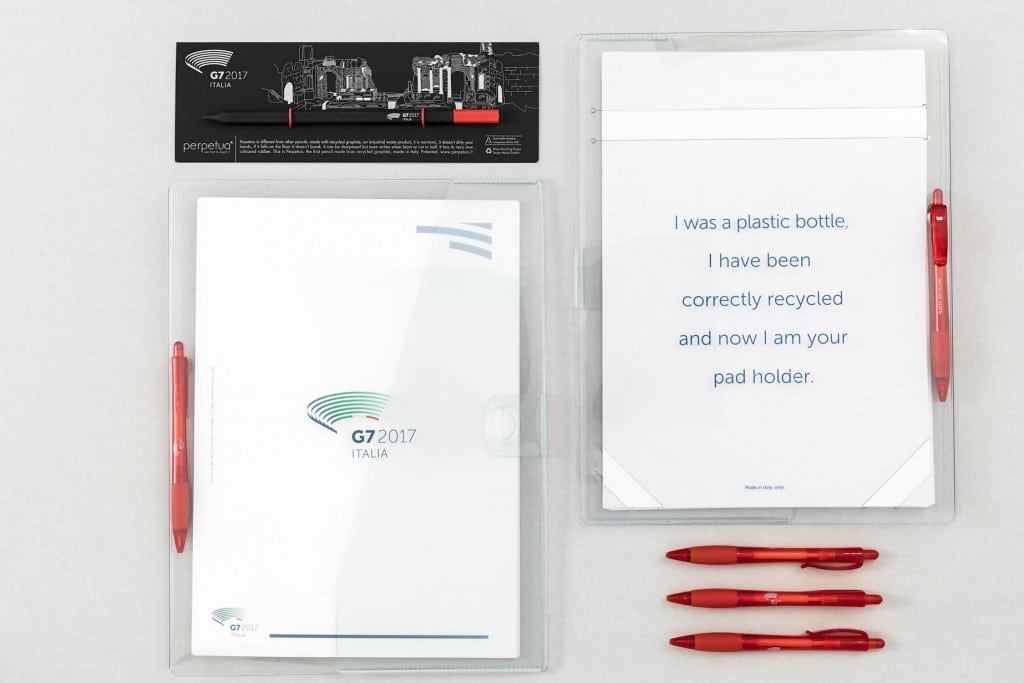 Communicating Objects Made in Italy, which tell the story of the materials they are made of. As for example the pad and document holders made of sheet of Recycled Pet, coming from the recycling of plastic bottles certified Remade in Italy, or the pens that recover plastic from the post-industrial processing, all the way to the the special edition of Perpetua the pencil, that recycles through writing graphite powder that would otherwise be buried in a landfill.
We at Alisea call them Communicating Objects.
Tangible objects that communicate intangible values.
A different way to tell the story of our country and the direction taken.